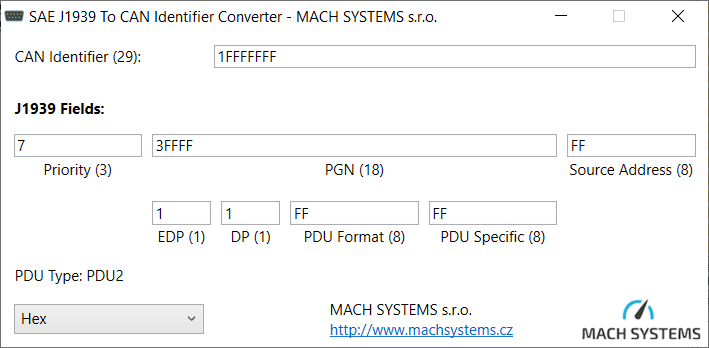 A free-of-charge tool for bi-directional conversion of SAE J1939 PGN – CAN Id can be downloaded for free. The decoder application enables the user to enter J1939 PDU fields (Priority, DP, PGN, Source Address – according to J1939/21 – Data Link Layer) and convert it into a 29-bit CAN Identifier and vice-versa.
The utility comes in useful for those who need to decode/encode PGN from/into a CAN frame identifier. The fields can be viewed in hexadecimal, decimal, and binary format.
Download the SAE J1939 PGN Can Id Converter for free.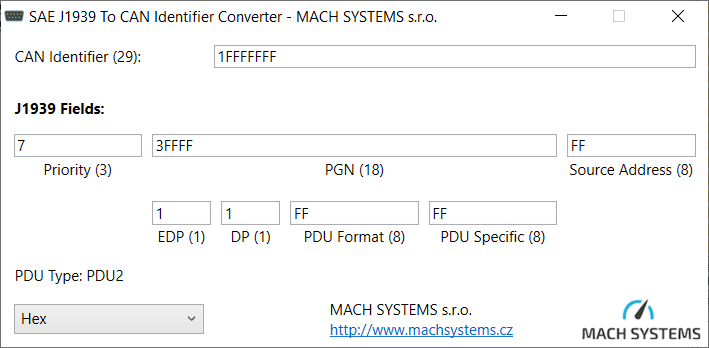 Other SAE J1939 products and tools