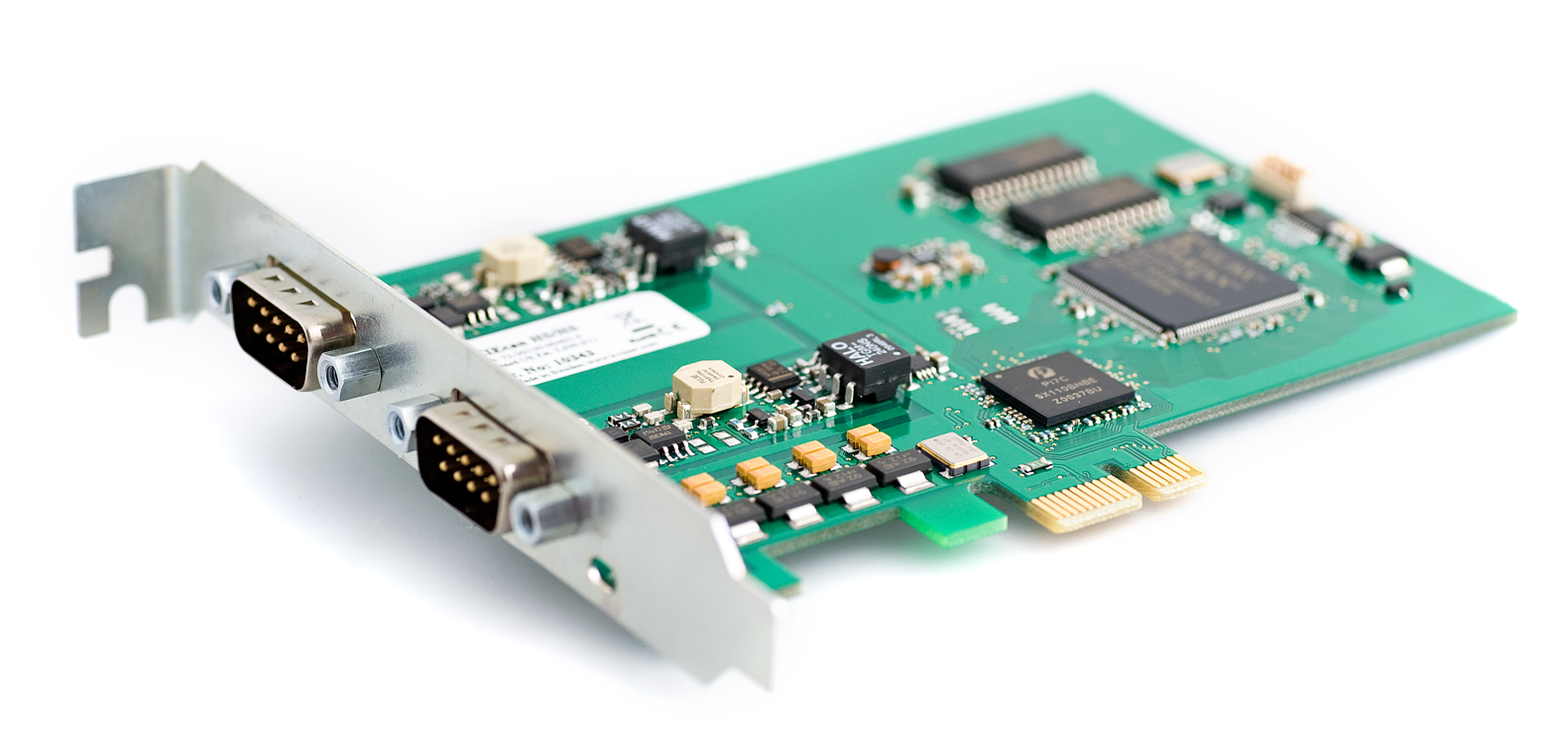 Kvaser PCIEcan HS/HS is a dual channel, CAN (controller area network) interface board for the PCI Express bus that features galvanic isolation for protection against voltage spikes.
Major Features
Quick and easy plug and play installation.
Supports PCI Express x1.
Designed for standard and industrial computers.
Hardware compatible with the PCIcanx and PCIcan product families.
I/O mapped to enable quick reaction times.
Supports CAN 2.0 A and 2.0 B (active).
Detection and generation of error frames and remote frames.
SJA1000 CAN Controllers from Philips, with 64-byte receive FIFO.
Galvanically isolated CAN bus drivers.
Interfaces the CAN bus with DSUB CAN connectors. Pin assignment according to CiA-DS102.
16 MHz CAN oscillator frequency.
Wide temperature range, -40°C – +85°C.
Supports the Kvaser Linx.
Software
Documentation, software and drivers can be downloaded for free at www.kvaser.com/downloads.
Kvaser CANLIB SDK is a free resource that includes everything you need to develop software for the Kvaser CAN interfaces. Includes full documentation and many program samples, written in C, C++, C#, Delphi, and Visual Basic.
All Kvaser CAN interface boards share a common software API. Programs written for one interface type will run without modifications on the other interface types!
J2534 Application Programming Interface available.
RP1210A Application Programming Interface available.
On-line documentation in Windows HTML-Help and Adobe Acrobat format.
Technical Parameters:
Length 95 mm
Height 20 mm
Weighh 100 g
Temp range -40 – 85 °C
Connectors DSUB 9
Channels 2
Pictures
Video